Three ways the 2019 Mazda3 Stands Out From the 2019 Hyundai Elantra
February 25 2019,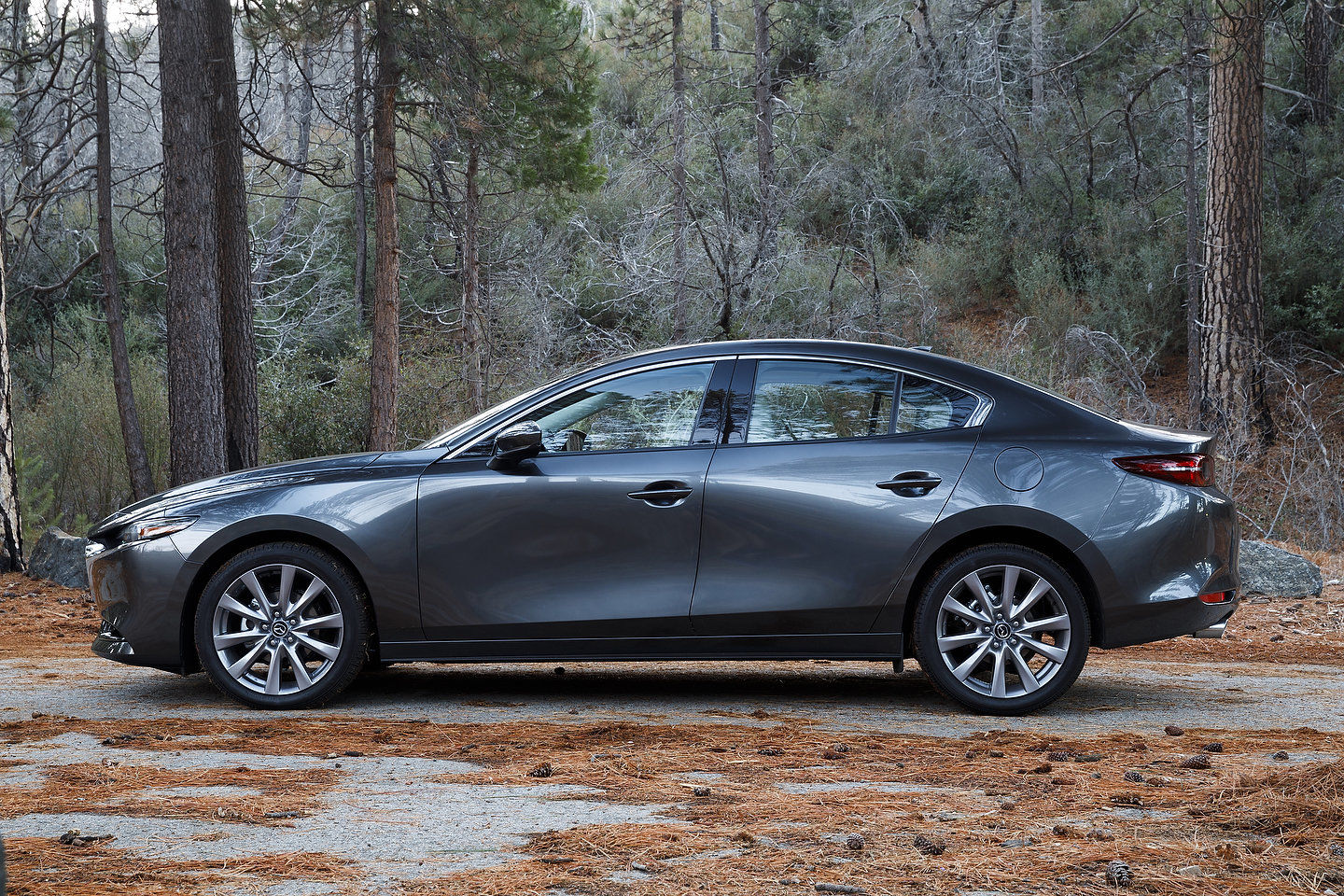 With its new Mazda3, Mazda is hoping to steal a few market share points from the Hyundai Elantra, another best-selling compact vehicle. To do so, the new 2019 Mazda3 will rely on a completely new design, new features, and the same driving enjoyment offered by every single new Mazda vehicle.
On the other hand, the 2019 Hyundai Elantra is a very good vehicle in its own right. The Mazda3 will have its work cut out for it. That said, let's see what the Mazda3 offers that allows it to stand out from the new 2019 Hyundai Elantra.
It has more power
The 2019 Mazda3 has two engines to offer consumers right now with a new SKYACTIV-X engine eventually on the way. The base Mazda3 engine offers 155 horsepower and 150 pound-feet of torque while the optional 2.5-liter SKYACTIV-G engine has 186 horsepower and 186 pound-feet of torque.
The 2019 Hyundai Elantra on the other hand also features a 2.0-liter entry-level engine, but it develops just 147 horsepower and 132 pound-feet of torque. In other words, you get more power in the base Mazda3 engine, and a lot more power in the optional Mazda3 engine.
It has more affordable safety features
Both the 2019 Mazda3 and the 2019 Hyundai Elantra have active safety features galore. The Mazda3, on the other hand, offers its i-ACTIVESENSE of safety technologies at a much more affordable price point then the Elantra.
You get the i-ACTIVESUITE starting at just over $22,000 in the Mazda3 GS. The latter features a wide range of active safety features including lane departure warning, adaptive cruise control, automatic braking with forward collision assist, and more. To get these features in the Hyundai Elantra, you will be paying over $27,000.
It has all-wheel drive
The 2019 Mazda3 offers all-wheel drive in its GS and GT models with the 186-horsepower engine. The 2019 Hyundai Elantra doesn't offer all-wheel drive at all. To get the most out of our cold Canadian winters, the 2019 Mazda3 is certainly the more viable option.
To learn more about the 2019 Mazda3, contact us today at Orillia Mazda.